This topic contains 0 replies, has 1 voice, and was last updated by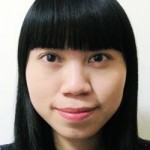 Tingting Zhang 5 months, 3 weeks ago.
Author

Posts

Tingting Zhang

Keymaster

EIDA has arranged work experience placements for secondary school students at large and small electronics companies in the Adelaide region.

Year 10 student Ben from Cornerstone College at Mount Barker was placed with Jefi Electronic Services Pty Ltd, located nearby at Nairne. Ben spent a busy week with Owner/Manager Jeremy Pollard engaged in a range of activities which included a real project that incorporated many of the tasks undertaken for clients of this resourceful electronics design and manufacturing company.

Jeremy Pollard decided that to maximise the opportunity Ben should be exposed to a range of the tasks undertaken for clients, tasks that would represent a range of typical projects that involve electronic design and manufacturing.

Jefi wanted to evaluate a Wi-Fi module for use in a networked IoT sensor product. So, the first job for Ben was to examine the datasheets and to design and build a small prototype board to connect to the module and provide power and access to the onboard serial port. Ben successfully achieved this and using his board, power was connected and serial data was received from the module.

Ben went on to draw the schematic of the prototype board in a CAD package, import this into the PCB package and layout the components on the PCB.  This PCB is being produced to further develop the IoT application that will become a future product for the company.

Ben also was involved in running 3D printers being used to print LCD support parts for a control panel under development. He also used a laser cutter to engrave serial numbers on to Airflow sensor housings.

Jeremy Pollard commented "Ben approached all the tasks with a great deal of enthusiasm, I am sure we will see him go on to do some interesting things in electronic engineering."

Ben commented "Something that was new and I particularly gained from was drawing a schematic for a PCB for a new CAD module. I learned a lot about drawing schematics and how that type of software works." Ben told EIDA that he already had an idea of what to expect from previous experience (outside of school) so his career expectations were not changed and the experience "confirmed that I want to continue in this area of engineering."

Roger Moreton, Cross Disciplinary Studies Learning Area Leader at Cornerstone College at Mount Barker said "Ben found his experience at his work placement invaluable and it highlighted how important it is for students to be able to see firsthand the careers that they are interested in."  He also noted the difficulty in arranging workplace for secondary students, "I oversee over 150 year 10 students from our school alone and in trying to obtain a placement, I witness the difficulties that many students have in finding an employer willing to take them on for a week. Many students contact 10-20 employers before they have any success, with many students just having to settle for a 'general work experience' in an area that they have no passion to pursue."  He said the he would encourage employers to secure the future of their industry by providing 'work experience' opportunities for students to choose a career in their chosen field. Roger Moreton can be contacted at: rmoreton@cornerstone.sa.edu.au

EIDA also encourages employers to create opportunities for senior secondary students to join them for a week to show them how electronics could be their life-long career. For further information on 'Work Experience' for school students, contact us at: info@eida.asn.au

Author

Posts
You must be logged in to reply to this topic.