This topic contains 0 replies, has 1 voice, and was last updated by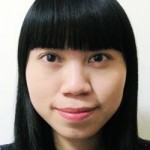 Tingting Zhang 6 months ago.
Author

Posts

Tingting Zhang

Keymaster

The average householder generally gives little thought to fuel. Each flick of a light switch, each click on the gas stove top, and every start of a petrol powered vehicles, engages the production of carbon emissions.

Powering the modern lifestyle has become environmentally expensive, but what if it didn't have to be? What if home heating or driving an automobile were powered with clean energy? This is the future that some envision.

Hydrogen is here. As the global demand for other Australian natural resources is waning, hydrogen may become the next export income generator.

Due to the need to reduce carbon emissions, the world's systems of generating, transporting, and storing energy are changing. The urgent state of the climate has elevated decarbonisation technologies such as carbon capture and hydrogen from environmentally friendly options to necessary elements of global progress. The world's economic leaders, societies, and industries are committing to positive changes towards zero carbon emissions by the year 2050. Hydrogen is a rising star within the fuels of the future. And Australia is at centre stage.

Hydrogen: A New Clean Fuel

Hydrogen is environmentally friendly. It produces no carbon dioxide during combustion, only heat and water as by-products. It's a versatile technology, and hydrogen gas is easily transported and stored. Hydrogen can even be mixed with other fuels, and trials are underway globally to dilute hydrogen into natural gas networks, gradually reducing carbon intensity of home heating systems and testing blends of methane and hydrogen in existing infrastructure. Eventually, hydrogen could decarbonise transportation and heating.  As storage for intermittent renewable energy from solar and wind, hydrogen from water electrolysis can be converted back to electricity through fuel cells or gas turbines.

Although hydrogen is a potential mainstream energy source for the future, large-scale and low-emission hydrogen production already exist in niche applications. In the future projects that utilise hydrogen production from natural resources or transition/gateway applications of fossil fuel reforming coupled with carbon capture and storage (CCS) could build the range of new applications and economy of scale needed to reduce the cost of hydrogen.  This is the pathway that has been demonstrated already with solar photovoltaics and wind turbine technologies. As the technologies have become mainstream, manufacturing technologies have become widespread, competition has driven down prices, and home applications are affordable.

Australia's chief scientist Dr. Alan Finkel has already begun developing Australia's national hydrogen strategy, which is expected to be announced at the end of this year. Three hydrogen opportunities are identified for Australia: a domestic fuel, an export commodity especially for Asian markets, and to strengthen the power grid as a buffer for intermittent wind and solar.

"In Australia, we have all the necessary resources to make hydrogen at scale: wind, sun, coal, methane, carbon sequestration sites and expertise," Dr Finkel said.  "It's simply never been commercially viable. Now, the economics are changing."

Hydrogen Sounds Perfect — What's the catch?

Hydrogen is the most abundant element in the universe, but it is not readily available in its elemental form. The usual way to produce hydrogen is with electricity and fresh water via electrolysis. Using traditional fossil fuel sources, hydrogen is not a zero carbon "clean" process. So-called "brown" hydrogen is quite energy intensive and emits carbon dioxide as a byproduct from the chemical reforming and shift reactions typically used to produce hydrogen at petrochemical production facilities.

Using renewable energy, such as wind or solar-generated electricity, eliminates traditional fuel sources, but costs are still quite high. Additionally, areas prone to drought do not have a steady supply of fresh water, which would limit the ability to produce hydrogen. Technology is currently being developed to extract hydrogen from salt water. The ability to use salt water could bring hydrogen production to areas where it would otherwise be inaccessible. Another technology being developed is the extraction of hydrogen from fossil fuels like brown coal and methane with carbon capture and storage. Such a process is currently being tested in Victoria. As with any other fuel, distributing and constructing a refuelling network are major capital and infrastructure roadblocks in adopting the technology. However, although there are some major hurdles in the development of hydrogen power, solutions are within reach.

Hydrogen: an Energy Super-Power

Australia has an abundant supply of solar and wind energy, along with other renewables. Leading economist and climate change policy expert Professor Ross Garnaut says, "Australia could be powered 100 percent by 'intermittent' renewables by the early 2030s and have a grid that is both reliable and secure and cheaper than it is now."

Professor Garnaut also asserts that Australia has a great chance at becoming a renewable energy superpower sometime in the near future. "Australia will be the world's lowest cost source of renewable energy … and Australia will become the logical location for energy intensive industries." Given that historically, only a small fraction of Australian coal was actually converted to Australian electricity, as most was exported, the hope of new energy intensive industry relocation might be overshadowed by energy export.  In either case, when the carbon constrained future arrives, Australia has good renewable energy resources to drive growth.

Other countries such as Japan and South Korea have invested in developing the role of hydrogen into their economies, and major demonstrations are expected as part of the 2020 Tokyo Olympic Games. Major players such as BP, Caltex, Woodside and Hyundai have already expressed interest in the future of hydrogen. Australia is in a unique position with the natural resources for hydrogen production and proximity to a market with a rapidly growing demand.

From: https://thewarrencentre.org.au/the-future-of-hydrogen-australia-and-beyond/

EIDA Note: Hydrogen powered public transport is already opeartional. Fuel cell powdered trains (pictured above) designed and built by Alstom now run on the 100 Km line between Cuxhaven, Bremerhaven, Bremervorde and Buxtehude, Lower Saxony, Germany.  A fleet of hydrogen fuel cell powered buses currently operates a regular service in the Scottish city of Aberdeen. Other global cities are preparing to launch hydrogen powered public transport services. A 1.25 MW electrolyser plant at Tonsley will produce 'green' hydrogen that will be injected (up to 15 %) into the local natural gas distribution network in a project planned to commence later this year.

Author

Posts
You must be logged in to reply to this topic.