This topic contains 0 replies, has 1 voice, and was last updated by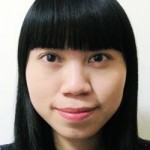 Tingting Zhang 9 months, 3 weeks ago.
Author

Posts

Tingting Zhang

Keymaster

Audacy and ICEYE have signed a memorandum of understanding (MoU) that will see ICEYE given the capability to image a location from satellites just minutes after passing, 'anywhere on Earth, at all times'.

The MoU will see the two space companies "explore enabling continuous satellite communications for ICEYE's SAR satellite constellation via Audacy's inter-satellite data relay network".

Audacy is a San Mateo CA based space communications service provider that delivers 'real-time spacecraft connectivity', and is developing the world's first commercial inter-satellite data relay network that is estimated for rollout in 2021.

"We are building the new communications backbone for the emerging space economy and Audacy's network is well-placed to serve a wide variety of customers, including the growing geospatial intelligence community," said Dr Ralph Ewig, CEO of Audacy.

"Real-time connectivity will expand the capabilities of Earth observation services across the globe and will rapidly seed product development for our earliest customers."

Audacy said its network of medium-Earth orbit relay satellites and ground facilities "aims to deliver real-time connectivity to both commercial and government users, anywhere from launchpad to lunar distance".

ICEYE is an Earth observation company that is creating the world's largest synthetic-aparture radar (SAR) satellite constellation.

"ICEYE is launching radar imaging satellites to provide governments and commercial industries with timely and reliable imaging. Audacy's communications network complements the approach we've used so far, and helps us bring additional value to the market," said Rafal Modrzewski, CEO and co-founder of ICEYE.

"We're eager to provide our customers with radar satellite imaging at unprecedented timelines – in the future measured in just minutes."

The companies added, "This unique capability is unlike current industry standards, where satellite imaging companies need to wait for their satellites to pass over a ground station in order to send commands or receive data.

"This 'store-and-forward' limitation creates unnecessary delays in tasking and severely hampers the ability to respond to urgent imaging needs."

By: Louis Dillon

See:  https://www.spaceconnectonline.com.au/r-d/3225-new-mou-to-provide-real-time-satellite-communications?utm_source=SpaceConnect&utm_campaign=14_03_19&utm_medium=email&utm_content=3

Author

Posts
You must be logged in to reply to this topic.