This topic contains 0 replies, has 1 voice, and was last updated by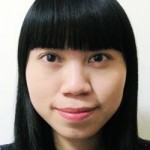 Tingting Zhang 9 months, 3 weeks ago.
Author

Posts

Tingting Zhang

Keymaster

Australia is opening a door of opportunity as it seeks to become a major global processing, manufacturing and trading hub for lithium-ion batteries.

Australia's potential as the world's leading lithium-ion battery manufacturer is in the spotlight with the release of the Australian Government's much-anticipated report, Lithium-Ion Battery Value Chain – New Economy Opportunities for Australia (December 2018).

The report outlines the Australian Government's intentions to capture more of the value chain by transitioning into a major processing, manufacturing and trading hub for lithium-ion batteries. This offers significant opportunities for downstream market entrants to gain exposure to the lithium-ion value chain, which is expected to be worth around A$2 trillion by 2025, and has already been the focus of some government initiatives, although greater investment is still required, particularly from foreign sources.

The opportunity for exposure to the trillion-dollar lithium-ion value chain

The lithium-ion battery is a lightweight, high-energy density battery that is increasingly used in energy storage, electric vehicles (EVs), and most consumer electronics such as smartphones, laptops and tablets.

With wide application and grid-scale energy storage potential, the demand for lithium-ion batteries has accelerated over the past decade. Between 2017 and 2023, demand for lithium-ion batteries for grid and energy storage is forecasted to increase by 21%, EVs by 32.4%, and consumer electronic applications by 8.1%. Analysts predict that this will be accompanied by an increase in demand for lithium, with demand for Lithium Carbonate Equivalent (LCE) set to soar from 214 kilo tonnes in 2017 to between 535 and 587 LCE in 2025.

Australia has the world's third-largest reserves of lithium and was the world's largest producer in 2017, representing 43% of global lithium output. Despite this, much of the country's lithium resources are exported overseas for downstream processing, battery cell production and product assembly. While the critical components in advanced battery production can be manufactured in Australia, battery manufacturing technology central to downstream lithium processing stands as the critical gap in the Australian supply chain.

As a result, Australia only captures 0.53% of the estimated A$213 billion value chain of Australian lithium.

The case for lithium-ion battery production in Australia

There are many benefits of investing in Australian lithium-ion battery production which make it an attractive option for foreign businesses seeking to gain a slice of the value chain, including:

Secure access to lithium-ion battery inputs: In addition to having the world's third-largest reserves of lithium, Australia also produces nine of the ten elements required to produce most lithium-ion battery anodes and cathodes, and has commercial reserves of graphite, the remaining element. Australia also has access to all of the chemicals required for lithium-ion battery production.
Infrastructure: Australia's high-quality roads, ports and rail networks offer considerable comparative advantages to supply chains in the lithium-ion battery market. Also, all major shipping ports and industrial centres are connected by established road and rail infrastructure.
Scale and expertise of mining sector: With mining accounting for 53% of Australia's total goods and services export revenue, Australia has a long history of rapidly scaling-up resource production through its ability to innovate, develop and apply new technology.
Workforce and skills: Australia has a highly educated workforce that can drive innovation and grow international businesses in the lithium-ion battery sector, rated by the World Economic Forum as the ninth-most competitive country in the world in terms of its education and training.
Support for innovation and high-tech industries: Australia's world-class scientific and research institutions, access to modern research infrastructure and strong intellectual property protections make it an excellent partner for industries in the lithium-ion battery sector.

Additionally, Australia is a safe and secure place to invest and do business, having competitive advantages across the full spectrum of technical, capital allocation, and risk considerations, including political and economic stability, technology, training, research and development, environmental and labour standards, and legal and regulatory certainty.

Initiatives

Early signs of investment in Australia's potential as a leading lithium-ion battery producer and manufacturer are starting to show, with work recently commencing on American lithium giant Albermarle's lithium plant in Kemerton, Western Australia, which will be the state's largest lithium plant. This follows Talison Lithium's A$512m expansion of its Greenbushes lithium operation, due to be completed in October 2019. Australian companies are also starting to invest in the opportunity, with lithium miner Lithium Australia [ASX: LIT] in talks to partner with overseas companies looking to take advantage of the lithium opportunities in Australia.

However, despite some progress in developing relevant technologies and even small-scale lithium-ion capabilities, Australia needs to continue attracting investment and technology transfer and/or patents from existing lithium-ion battery manufacturers to develop the required level of capability.

The Australian Government has put forward a number of initiatives to increase investment and build our capability in lithium-ion battery production through developing the most appropriate industry, infrastructure, regulatory and policy settings to leverage Australia's competitive advantages. Specific initiatives include:

Research investment: Investing A$9.7 billion in research and development in 2015-16, with approximately A$3.2 billion of that directly supporting industry-led initiatives.
Tax incentives: A 20% non-refundable carry-forward tax offset on investment and a 10-year capital gains tax exemption for qualifying investments held for at least 12 months for eligible investors.
Programs and initiatives: Major programs and initiatives such as the National Innovation and Science Agenda, the Industry Growth Centre Initiative, and the Exploring for the Future program.

Existing and potential participants in the lithium-ion battery value chain should monitor these initiatives, and consider how those initiatives can improve their competitiveness.

From: Lexiciology

https://www.lexology.com/library/detail.aspx?g=86638d7e-2ad4-469e-a272-7b5691497bf3

The full report is at: https://www.austrade.gov.au/ArticleDocuments/5572/Lithium-Ion%20Battery%20Value%20Chain%20report.pdf.aspx

Author

Posts
You must be logged in to reply to this topic.