This topic contains 0 replies, has 1 voice, and was last updated by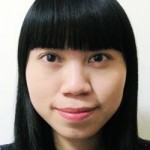 Tingting Zhang 6 months, 1 week ago.
Author

Posts

Tingting Zhang

Keymaster

As the Australian economy continues to slow, and we enter a period of interest rates at unprecedented, and unwelcome lows, the question has to be asked when will this hit manufacturing?

The latest economic bad news came in the form of March retail sales with retail turnover falling in the quarter for the first time in five years.

Real retail turnover fell by 0.1 per cent in the March quarter, according to Deloitte Access Economics, with the forecaster now expecting yearly growth to be an anaemic 1.5 per cent, down from 2.2 per cent in 2018.

So far manufacturing has been holding up, recording 33 months of continuous growth.

The Australian Industry (Ai) Group's latest performance of manufacturing index came in at 52.7 in May, an easing of 2.1 points and showing only weak expansion.

The food and beverage sector continues to lead the way with the sector index recording a record high, chemicals, building materials, wood and furniture are also expanding, while metals and machinery and equipment are reporting a downturn in demand.

However worryingly, the overall production index showed its largest single month fall since 2017 of 6.9 points.

With retail sales falling, real wages contracting, house prices still not bottoming out, international conditions weak and hope replacing stimulus as domestic policy, we are really looking at further slowly weakening demand.

Where will the decisive break come to turn what has been a long, slow rundown come from? It is hard to see.

At this rate how long will consumers continue to drink coffees, dine out, refurbish their apartments and redecorate and re-furnish?

Surely it is a matter of time before these drivers too dry up?

By Peter Roberts

From: https://www.aumanufacturing.com.au/when-will-australias-big-slowdown-hit-manufacturing

Author

Posts
You must be logged in to reply to this topic.